Rooney Properties is a privately held real estate development company located in Arlington, Virginia. Our team has extensive experience underwriting, acquiring, entitling and developing commercial real estate in the Washington DC metro area.
are consistent across all Rooney Holdings companies:
We strive to create the safest work environments in the industry and believe that every injury is preventable.
Our organization, team members, and project execution shall above all be characterized by excellence.
Integrity and honesty must be present in our everyday actions with each other, our clients, trade partners, and all others we encounter.
Respect for the individual and the importance of teamwork are critical to the successful performance of our responsibilities.
Our organization believes creating a client-driven culture is paramount to sustained long-term success.
We maintain close working partnerships with related companies providing development support and expertise for selective projects.

Rooney Finance Company, LLC
Rooney Finance is an investment company focused on strategic partnerships and investment in both domestic and international markets. Rooney Finance specializes in P3 infrastructure, green energy, and recycling; medical infrastructure; financial services, and international development.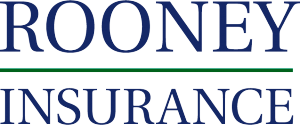 Established in 1960, Rooney Insurance Agency is an independent insurance agency that represents top-rated insurance carriers to deliver a wide range of insurance solutions for personal and business needs. They provide business insurance, employee benefits, and personal insurance products and serve clients throughout Oklahoma and across the U.S.

Manhattan Construction Group
Founded in 1896, Manhattan Construction Group is a fifth-generation Rooney family-owned construction services company, co-headquartered in Tulsa, Oklahoma, and Naples, Florida. Manhattan is consistently recognized by Engineering News-Record (ENR) as a top contractor and serves building, civil, pipeline, and specialty construction markets in the U.S., Mexico, Central America, and the Caribbean. Manhattan's operations include Manhattan Construction Company, Manhattan Road & Bridge Company, Manhattan Pipeline, LLC, Manhattan International Construction Company, Ltd, Cantera Concrete Company, Spectrum Contracting, Inc., and Safe Zone, L.L.C..
We strive to engage with the communities in which we live and work through support of the following organizations: